17 November was the final day of the grand international exhibition of entertainment equipment IAAPA Attractions Expo 2017 in Orlando, Florida. This is a four-day long exhibition marathon of entertainment industry with thousands of participants. The leading participants of the entertainment industry sector demonstrated their developments and set the main trends for the year to come.
The LASERWAR company didn't stay on the sidelines of this grand event.
Obviously, our delegation didn't come empty-handed. Among other things, we presented a new gadget of 2018 for indoor laser tag at the exhibition – CYBERTAG Black Edition. This product is the result of CYBERTAG equipment range development. The new tager is fitted with an improved optical system, to which a laser aim finder attached, a soft and safe cap with an attractive design, a bright OLED display showing game parameters and with an even more reliable other hand sensor. The device will now continuously operate twice as long as before – we increased its operation time after considering the experience of over 50 arenas all over the world.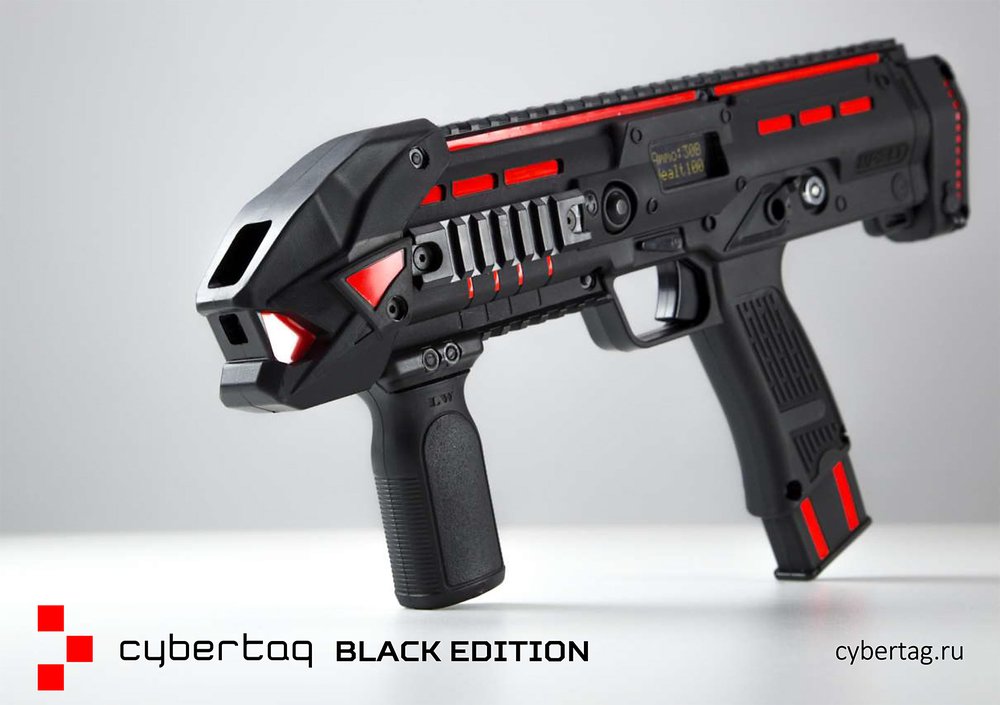 The conditions in which we had to present the equipment were not at all favourable, yet the team of LASERWAR specialists did their best – in spite of the circumstances, the equipment worked just fine.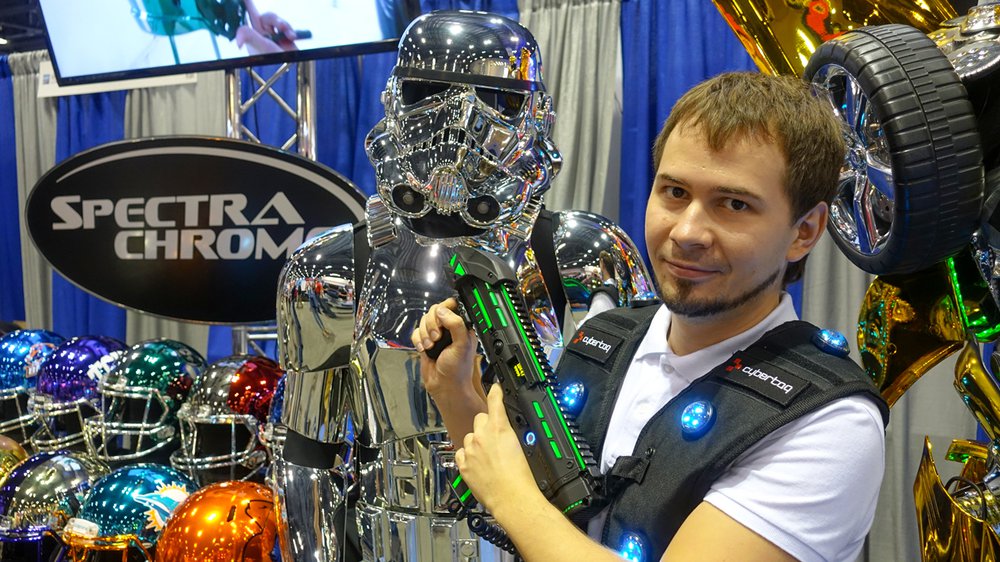 Our new products were not left unnoticed. All in all, CYBERTAG is winning the heart of America. Some preliminary contracts for equipment supply to the USA have already been concluded.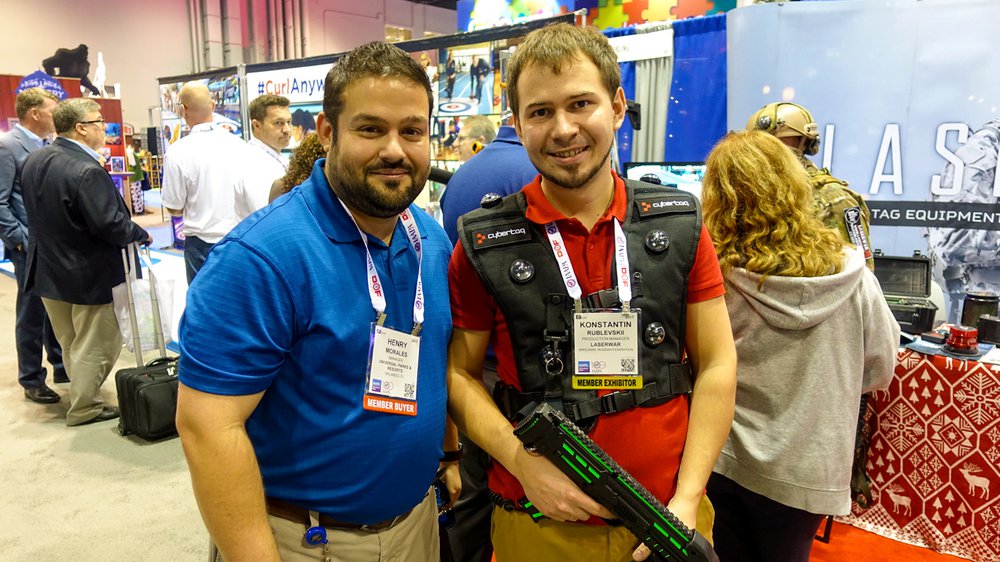 Soon, a few new arenas are going to be added to the list of our clients on the American continent. Exposition visitors noted the high quality of our equipment, the high variety of functions and the eye-catching design.
There is no doubt that visiting events of the kind brings about lots of emotions, impressions and makes us proud for our firm, which represented Russia together with 3 other companies among the 1116 companies that participated in the exhibition.