Software
The exclusive computer software specially developed for professional laser tag by LASERWAR, makes configuring blasters easy and allows to publish and print out the statistics after the game.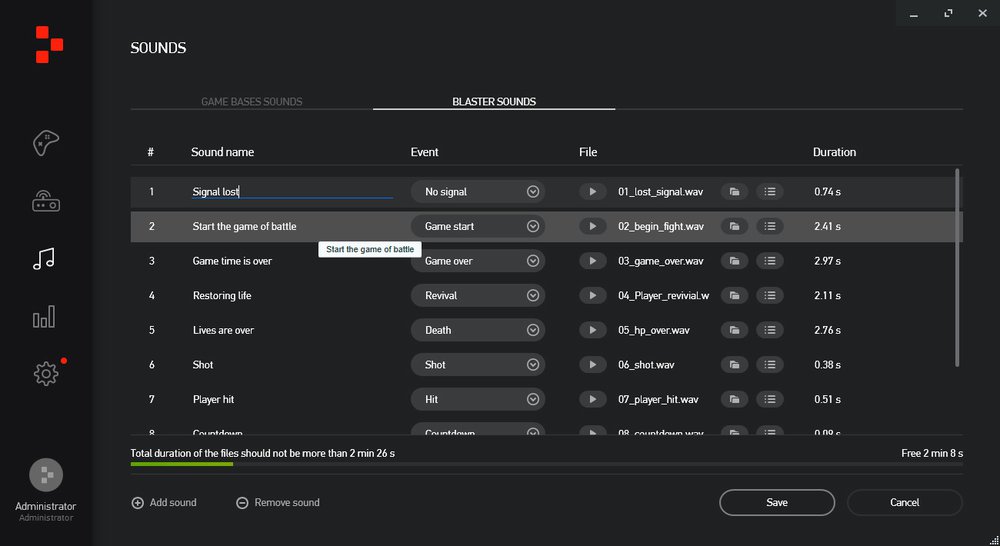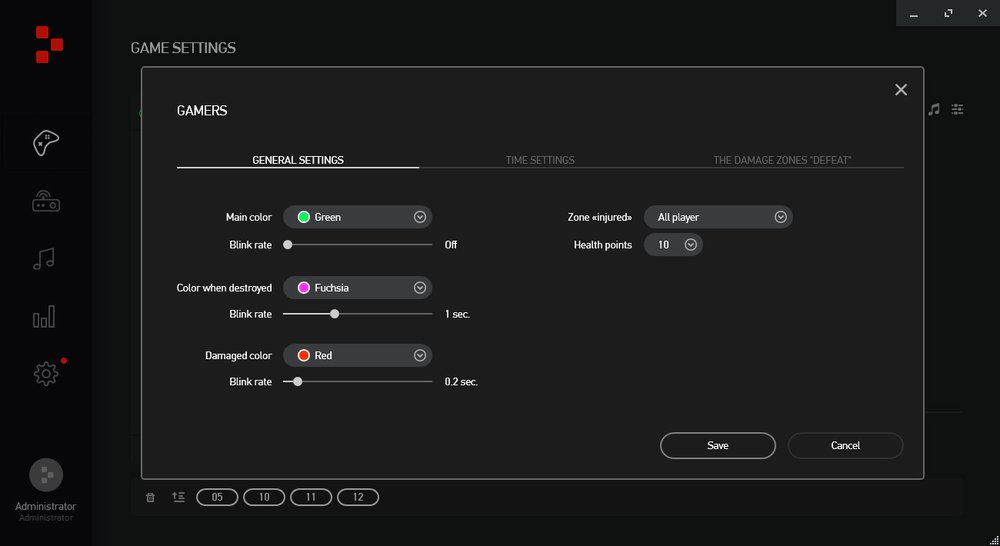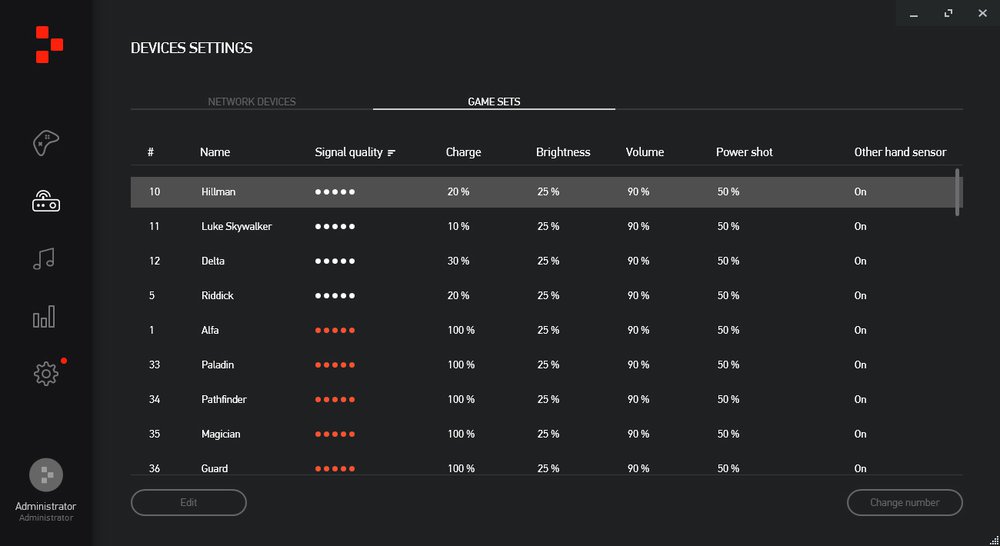 The largest amount of scenarios for indoor laser tag!
ADMINISTRATIVE INTERFACE
Control panel is the core of the CYBERTAG software. It is used to set up the equipment and to control the game process.
Unique scenario editor
Create custom scenarios and play by your own rules! The editor sets up a scenario for a game session. Displays all players participating in the game with division on teams and showing their health and «deaths». Allows adjusting the time of the game, starting it and stopping. Consists of 4 main options: «Game settings», «Equipment settings», «Screens settings», «Program settings».
STATISTICS WINDOW
During the game, the spectators can track the events at the arena through the main window of the program displaying all major parameters.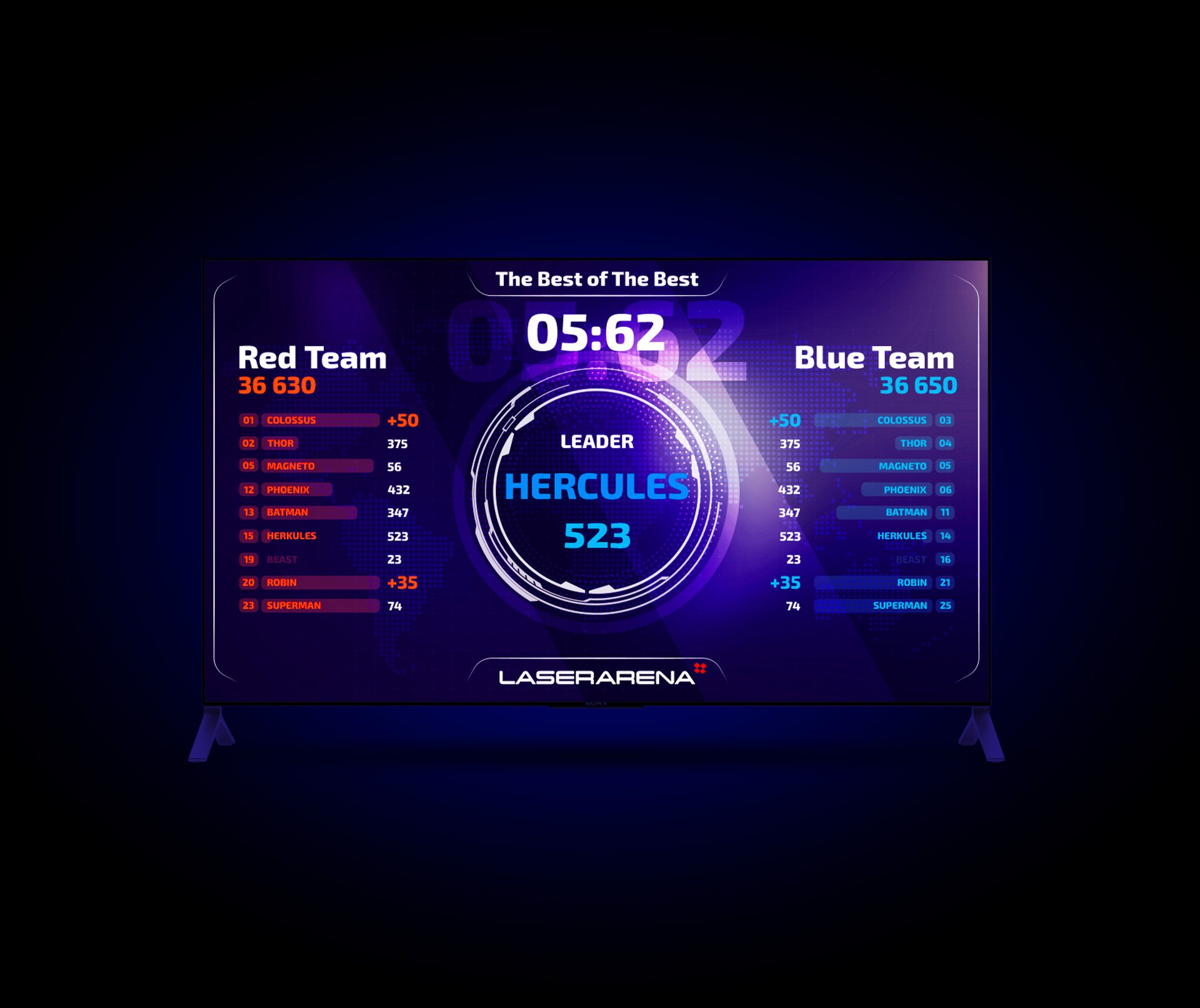 Download scenarios
27.9 MB
Displays which scenario is currently played at the arena. Shows which team is the leader at the moment. Displays the list of events: virtual hits, deaths, base captures – nothing will slip away the program`s watchful eye. The game presents the leader: a player who scored the largest number of points than anyone else.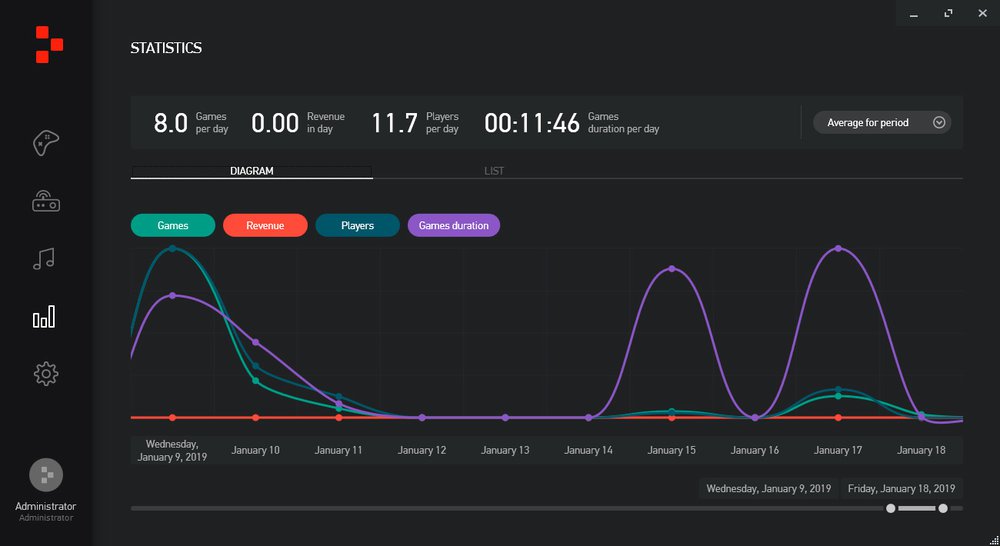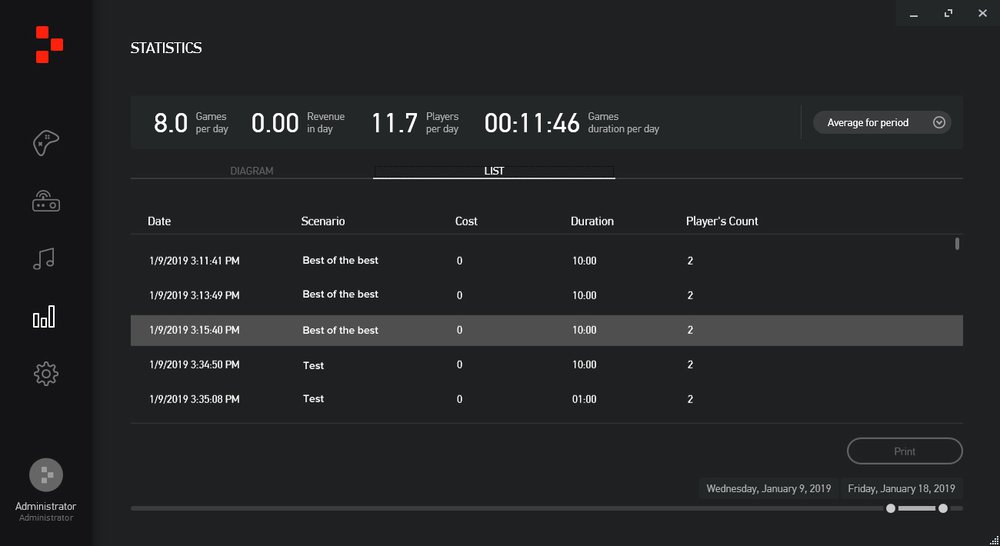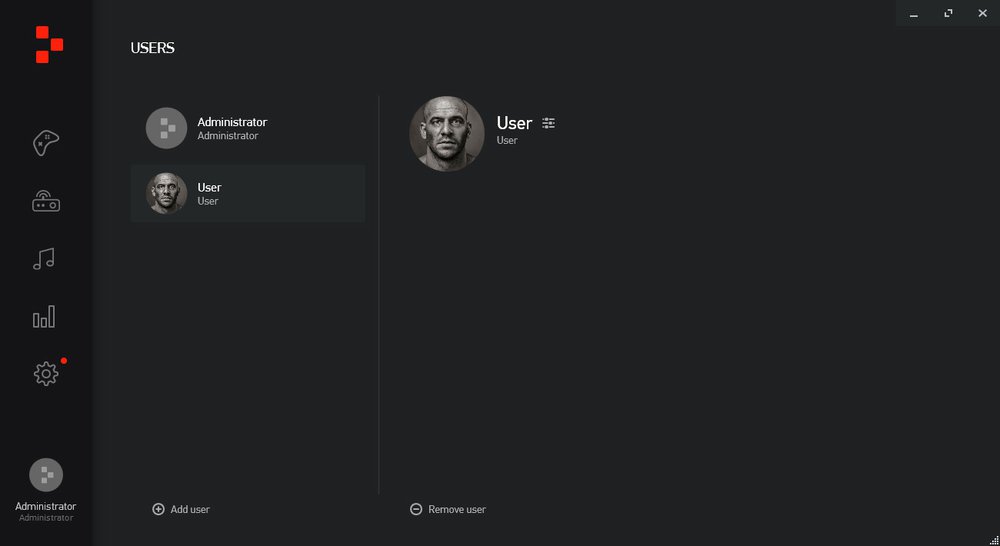 Game control, user rights distribution, predicting the occupancy of laser tag arena based on fresh charts and data, detalisation and ability to print the game statistics.




SYSTEM REQUIREMENTS
| | |
| --- | --- |
| Processor: | Intel Core i5 10400F/ AMD Ryzen 5 3600X |
| Ram: | 16 Gb |
| Graphics card: | NVidia GTX1070 / AMD RX580 |
| Display: | Screen resolution 1920×1080 |
| Router: | 8-port DIR 632 / D-LINK DSR-150 / TP-LINK T2600G |
| POWER SUPPLY: | 550-600 W |
| Operation system: | Windows 10 |